31 March, 2017
LAUNCH OF MSE-CHAPTER UNIVERSITÄTSGESELLSCHAFT DES SAARLANDES e.V.
organized by EUSMAT, the European School of Materials in Saarbrücken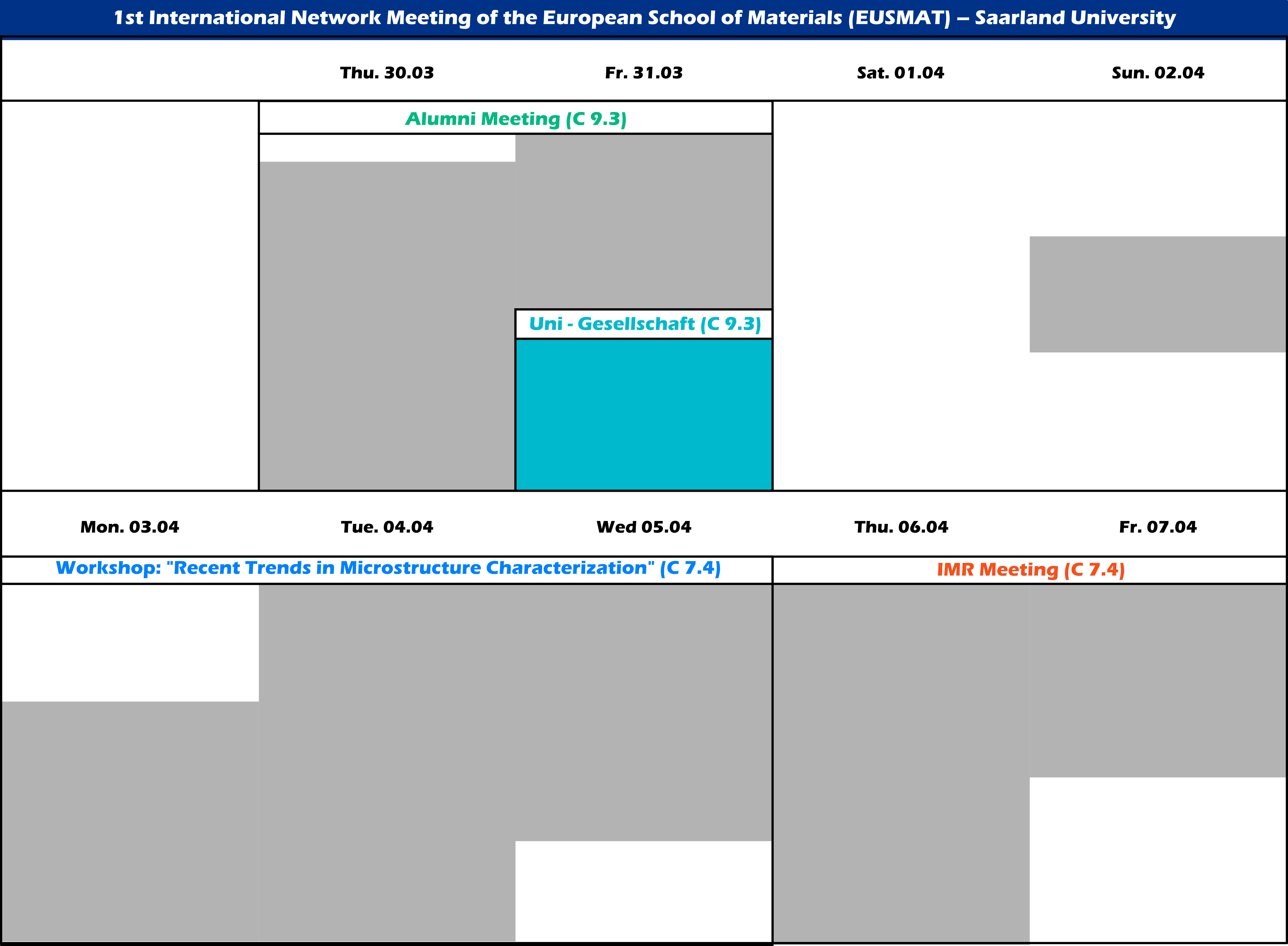 PROGRAM: Launch of MSE-Chapter Universitätsgessellschaft des Saarlandes e.V.
On Friday the 31st of March we will launch the Materials Science and Engineering Chapter of the. For that, a special program will be offered with the participation of special invited talks and the opportunity to meet other Alumni of the Department Materials Science and Engineering.
17:00 hs Opening
Dr. Hanno Dornseifer, President of the Universitätsgesellschaft des Saarlandes e.V. (University Association): Welcome speech
Prof. Dr.-Ing. Frank Mücklich: Present and future of Materials Science and Engineering at UdS - Networking within the Universitätsgesellschaft (University Association)
Special lectures:
19:15 hs Get together with finger food